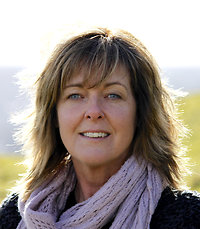 Cas Bourne-Jones Psychotherapy

I believe that finding trust and dialogue in the therapeutic relationship offers an opportunity for creativity and healing.

People explore psychotherapy for many different reasons, which are unique to the individual. I am offering an empathic listening space for you to be heard, my presence on a safe and trusting journey and my commitment to issues around connection, Self and identity.

I am an independent Psychotherapist and studied for an MA in Humanistic and Integrative Psychotherapy at BCPC, Bath Centre for Psychotherapy and Counselling. I completed this six year training in 2018 and submitted my research papers last year. I set up my private psychotherapy practice in 2015 in the city centre of Bath at The Lansdown Clinic. Coming from a humanistic and integrative psychotherapeutic perspective enables me to work with you in offering a compassionate, accepting and empathic therapy in order for us to explore hidden, denied, buried, distressing and traumatic experiences and relationships. Sometimes we meet difficult challenges and relationships in our lives, which could form disrupting blocks to our normal happy and healthy living. We may :

- have buried or unwanted feelings and associations that keep resurfacing causing pain, distress and suffering
- be struggling with bereavement and coming to terms with loss and grief
- have a desire to understand issues around anger, frustration or fear
- be living with depression or anxiety which have become unbearable
- be experiencing relational trauma and relationship breakdowns
- be recognising the emotional, psychological, social or physical impacts of childhood abuse and neglect on present relationships
- be facing the emotional, psychological, social or physical impacts and changes that the coronavirus has triggered
- be experiencing unanswered and unresolved physical symptoms and symptomatic pain
- be encountering issues of diversity around sexuality, race and gender
- be experiencing low self-esteem and lack of confidence
- be facing work related stress and employment issues
- wish to resolve body image disturbances
- wish to address eating disorders/disordered eating and relationship with own body

These are just a few areas why clients may seek therapy - there are many more. Psychotherapy can help in rebuilding new pathways to knowing ourselves. The way we view ourselves can often be connected to our relationship with others, which in turn can reflect how others view us. In working together co-creatively, to encourage feelings of inner connection, it may be helpful to identify and explore past or denied traumas and life experiences to better understand their impact on present patterns of relating.



"If we can help one another bear the darkness,
rather than evade it,
Perhaps one day we will be able to see the light……"

Robert Stolerow